Aging Network Training
DAS Orientation Training
5-Day Virtual Microsoft Teams Event
DAS Orientation April 2023 Flyer.jpg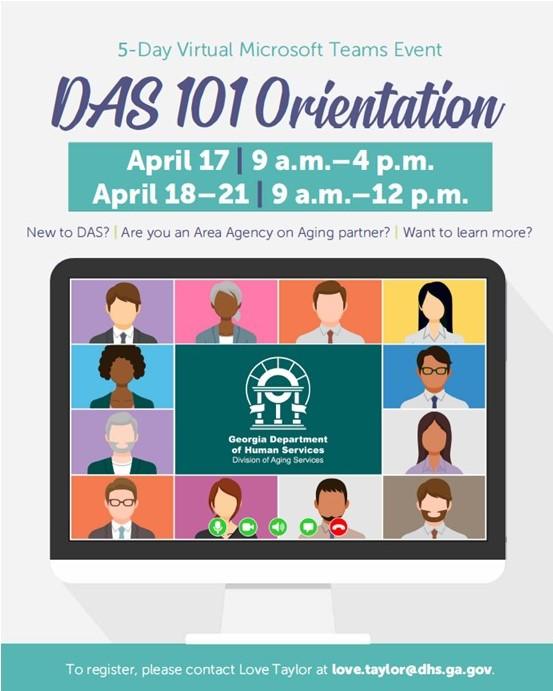 Description: Through DAS Orientation, formerly DAS 101, new hires will gain an understanding of how the Older American's Act impacts DAS, increase their knowledge of the totality of the work done at DAS or through the Area Agencies on Aging (AAA). All new hires will be assigned the next class via email. Supervisors will be asked to confirm all new staff are assigned the training.
Attendees: All DAS new hires or staff that may benefit from the course with management approval.
Timeframe: Within 3 Months of Hire or As Assigned (refer to Training Matrix).
Registration: Email Love Taylor at [email protected].
Managers can enroll their staff via iotis.org/totara/totara/dashboard/index.php.