:
COVID-19 Prevention Efforts
Effective March 23 at 8 a.m., DHS customers should use self-service options as primary means to conduct business with DHS. In-person services will be provided by appointment only. For more information, click here.
Yellow Dot Program
Webp.net-resizeimage.jpg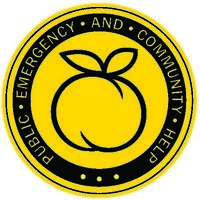 Have a Yellow Dot?
It could save your life. 
Georgia's Yellow Dot Program is a free program that may help save your life. When seconds count, make sure first responders have the information they need. The Georgia Yellow Dot Program lets first responders know that you have completed a personal information form and where they can find it.
Does your community participate in the Yellow Dot Program? Great! Get started today.
If not, find out how your leaders can support first responders and save lives.
The Yellow Dot program is a partnership between the Georgia Department of Public Health and Georgia Department of Human Services Division of Aging Services. To learn more about Yellow Dot, click this link:  https://dph.georgia.gov/welcome-georgia's-yellow-dot-program.
If you have any questions, please email [email protected].
Yellow Dot Flyer