:
COVID-19 Prevention Efforts
Effective March 23 at 8 a.m., DHS customers should use self-service options as primary means to conduct business with DHS. In-person services will be provided by appointment only. For more information, click here.
Sponsor a Vulnerable Georgian
das_holiday_gift_drive_2019_smallblog_285x175_f.jpg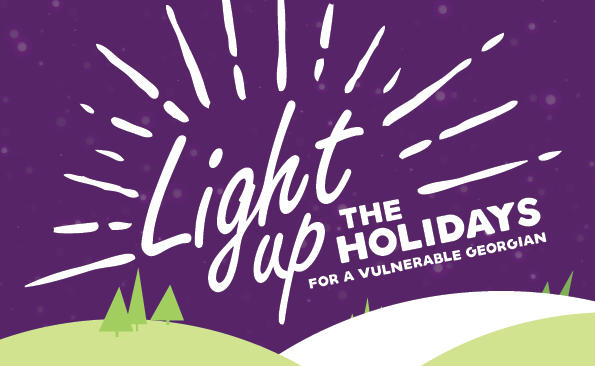 An unintended consequence of the COVID-19 measures to keep people safe is increased feelings of loneliness and isolation, especially for those living in care facilities.
The goal of Light Up the Holidays is for our guardianship clients to feel they are not forgotten. Hundreds of clients are at risk of not having a gift for the holidays.
How can you help?      
Sponsor a client! Clients are adults under guardianship, many of whom are residents of long-term care communities, have low incomes and no family or friends.
What is the next step?
Sign up:
Gift Drive Coordinator
Email the Division's gift drive coordinator expressing your interest.
Go shopping:
Once you have received information on what to buy for a client, review the wish list and decide what to buy. Be practical, and have fun!
OR
Visit our Amazon Wishlist to purchase items.
Deliver gifts:
Mail or schedule a contact-less drop off for your gifts with us by Nov. 20. We'll get them to the client in time for the holidays.
Help us make this season brighter for older adults and people with disabilities. Your generosity will make a difference in someone's life.
COVID-19 Changes:
Sponsors will be able to order items online and ship directly to our office. No-contact drop offs may also be scheduled. Gifts will be handled while masked and gloved to minimize risk to clients.