:
COVID-19 Prevention Efforts
Effective March 23 at 8 a.m., DHS customers should use self-service options as primary means to conduct business with DHS. In-person services will be provided by appointment only. For more information, click here.
Georgia Fund for Children and Elderly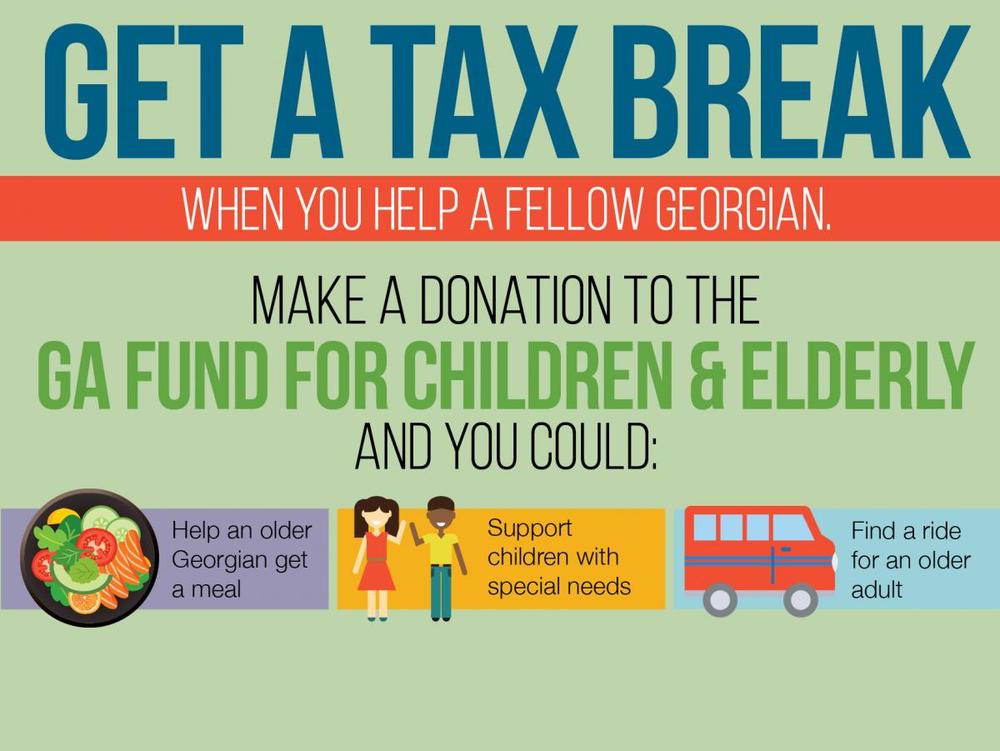 The Georgia Fund for Children and Elderly is one of eight funds that feature voluntary donation options on state income tax forms. As stipulated by state legislation, it provides home-delivered meals and transportation for elders, as well as programs for preschool children with special needs.
How the Funds Help Children and Older Georgians
The Georgia Fund for Children and Elderly is divided equally between the Georgia Department of Human Services Division of Aging Services and the Georgia Department of Public Health.
The aging portion, distributed among Georgia's 12 Area Agencies on Aging, is used to give more people access to home-delivered meals and senior transportation, the two service areas that the Georgia General Assembly designated as income tax check-off priorities.
Dollars earmarked for youth support preschool children with special needs. The DPH Maternal and Child Health Section operates a competitive grant program to award the funds to efficient organizations.
How the Donation Process Works
Taxpayers can donate one dollar or more to any or all of the eight funds listed on State Income Tax Form 500 and 500 EZ.  To make donations, taxpayers must "Pick an Amount" on the line next to an organization and "Make it Count" by subtracting the amount from their refund or adding it to their payment. The Georgia Department of Revenue processes contributions to the selected groups. Donations are tax deductible on the following year's return.  The list of funds also appears in the Department of Revenue's tax preparation guide.