Getting Where You Need to Go
Driving, Transportation and Mobility
istock_000018679843medium.jpg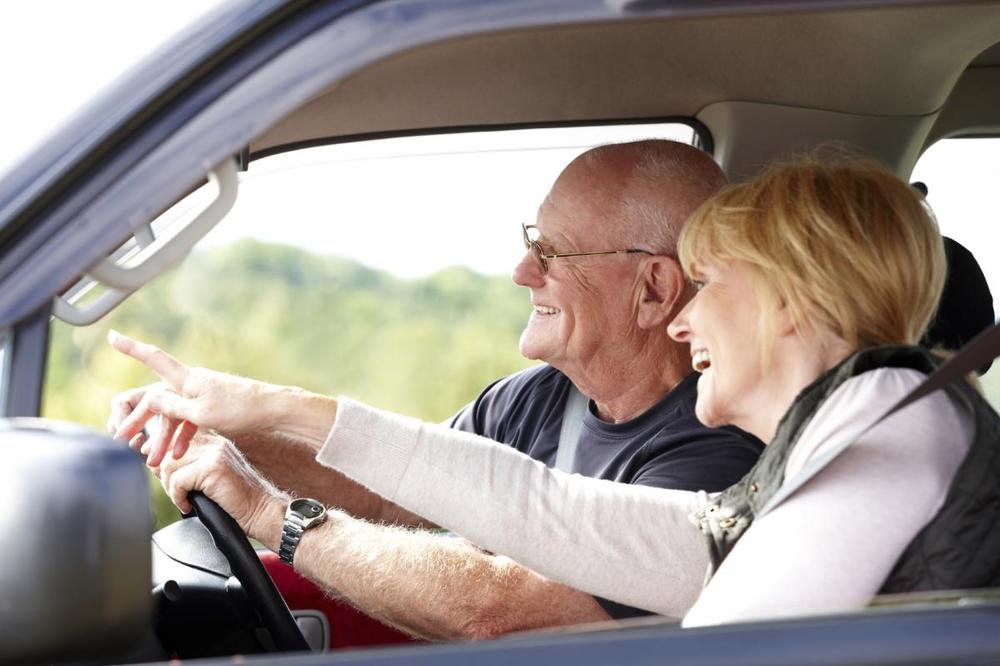 How do you get to the places that matter most to you?  Whether you drive, walk, or ride, the links below can help you improve your safety on the road; find local transportation; plan ahead for life changes; and work with your community to support safe, plentiful transportation. This page features the following sections:
How to Extend Your Driving Years
What to Do When Driving Becomes Risky
Where to Find Local Transportation
How Community Groups Can Make a Difference
How to Extend Your Driving Years
Georgia Department of Driver Services
Driver's License Information & Search-Topic Page
How to Apply for a Disability Parking Permit
Self-Assessment Tools for Drivers
How to Determine Your Fitness to Drive (AARP)
Drivers 65 Plus: Self-Rating Tool (AAA Foundation for Traffic Safety)
Professional Driving Skills Assessment
Association for Driver Rehabilitation Specialists
Are Your Driving Skills Good Enough? (The Hartford)
Dementia and Driving (Alzheimer's Association)
Senior Driving Instruction 
Driver Safety Program Classroom Course Locator (AARP)
Driver Improvement Courses for Seniors (American Automobile Association)
What to Do When Driving Becomes Risky
Starting a Family Conversation about Driving
We Need to Talk: Online Seminar on Talking with Older Drivers (AARP)
Family Conversations with Older Drivers (The Hartford)
Mobilizing Your Personal Support Network
Walkability Checklist (Pedestrian and Bicycle Information Center)
Where to Find Local Transportation
Types of Transportation Options
Transportation choices that may be available to you include public transit, paratransit, volunteer driver programs, voucher programs, taxi cabs, carpools, senior center vans, and rides with family or friends.
Choices for Mobility Independence: Transportation Options for Older Adults
(Elder Care Locator - U.S. Dept. of Health and Human Services)
Metro Atlanta Mobility and Transportation Options
(AgeWise Connection - Atlanta Regional Commission)
 
Locally Available Transportation Options
Search for transportation in your community through the links below:
Georgia Services for Seniors (Georgia Association of Area Agencies on Aging)
Transportation Resources (State of Georgia ADA Coordinator's Office)
How Community Groups Can Make a Difference
Community organizations, you can help expand transportation choices in your region, wherever you are in Georgia.  See these resources, and contact your Area Agency on Aging to get started.
Hosting a Driver Safety Class
Visit the link below to learn about what host sites do, the basics that every host needs, and the expert support that the organization provides.  The online form will be routed to Georgia's AARP driver-safety leadership team.
AARP Driver Safety Courses: Information for Prospective Hosts
Starting a Volunteer Driver Program
Volunteer driver programs can operate one to seven days per week, using an organization's vehicle(s) or volunteers' personal automobiles.  A group may choose to transport riders to doctors' offices, grocery stores and pharmacies, worship services, or a range of other destinations. You choose the scope that's right for your mix of resources.  For program models and technical assistance, visit the links below and contact your region's Area Agency on Aging.
Links to Resources & Other Action Ideas